Sarasota Like No Place Else
All Things Ringling: Where else can you say elephants helped build a major bridge? But that's what happened in this former circus town, where John Ringling of Ringling Bros. and Barnum & Bailey fame, and his wife, Mable, settled in the 1920s, eventually making Sarasota the circus' winter quarters. The pair had a major impact on shaping the face of Sarasota, and at one point owned about one-quarter of its real estate. Under Mable's direction, the opulent Venetian Gothic-style mansion Ca d'Zan was built along the shores of Sarasota Bay. The two amassed one of the most notable private art collections in the United States with works by Rubens, Velazquez and other famous masters, and these paintings and sculptures became the basis of the John and Mable Ringling Museum of Art. Their circus days are memorialized at the Circus Museum. These days there are even cocktails on the terrace of Ca d'Zan the third Thursday of each month, and Big Band concerts in the museum courtyard on the first Thursday from February to May.
St. Armand's Circle: What about that bridge Ringling's elephants helped to construct? It connects the mainland with St. Armand's Key, one of a string of small islands between Sarasota Bay and the Gulf of Mexico. St. Armand's Circle, on St. Armand's Key, is a district of high-end shopping and fine dining.
Arts abound: Although it's only a city of 55,000, Sarasota has a reputation for the arts that would rival a community 10 times its size. You can take in a concert by the Florida West Coast Symphony, watch a production by the Sarasota Opera, or view a performance at historic Asolo Theatre. There are countless other cultural events and festivals throughout the year.
Marie Selby Botanical Gardens: The Marie Selby Botanical Gardens has a collection of 6,000 orchids from around the globe. The garden specializes in epiphytes, or plants that live on other plants, thriving in the moist Florida climate.
Mote Marine Laboratory: This is one of the few marine research institutes in the world that combine research and a public aquarium. Along with a stingray touch pool and a manatee exhibit, Mote scientists rehabilitate stranded or injured dolphins, whales and sea turtles.
Shark's teeth and seashells: Sarasota County has some of Florida's premier shelling grounds. Wander the beaches, especially after a storm, and you'll see piles of seashells washed up by the Gulf of Mexico. Venice, a seaside town in the south part of the county, is known as a bonanza for those hunting sharks' teeth. Yep, shark teeth. The beaches are full of black, fossilized teeth from prehistoric sharks that once filled these waters. It's pretty freaky.
Making it easy to be green: Florida isn't exactly leading the charge when it comes to green development, but Sarasota's consistently been ahead of the pack in the state. Both the city and county offer expedited permitting and inspections for buildings constructed to green building standards. There's a Green Realtors Alliance, the Green Marketplace, which sells green home and building supplies, and a directory of green businesses. Each fall, Lakewood Ranch hosts Efest, an event celebrating the green lifestyle.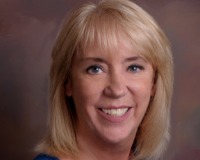 Author:
Kathy Toonder
Phone:
941-544-7270
Dated:
September 18th 2015
Views:
761
About Kathy: I enjoy walking the warm sandy beaches, swimming and watching the magnificent sunsets on Florida's...