Average 30year Mortgage Rate Falls
Average 30-year mortgage rate falls to 4.14%
Mortgage Rate Trend Indexes No mortgage expert (0%) polled this week by Bankrate.com expects rates to rise over the short term, but by the same token, only a few (11%) foresee a decline. The majority (89%) predicts little change.
WASHINGTON (AP) – May 23, 2014 – Average U.S. rates on fixed mortgages fell this week for a fourth straight week. The low rates could give a boost to the spring home-buying season, which has started slowly.Mortgage buyer Freddie Mac said Thursday that the average rate for a 30-year loan declined to 4.14 percent from 4.20 percent last week. The average for the 15-year mortgage eased to 3.25 percent from 3.29 percent.Warmer weather has yet to boost home buying as it normally does. Rising prices and higher rates have made affordability a problem for would-be buyers.U.S. home construction surged in April to its highest pace in five months, the government reported last Friday, but nearly all the increase came from the volatile apartment sector – a sign that Americans are still struggling to buy single-family homes.And sales of existing U.S. homes rebounded slightly in April, but the pace of buying remained below last year's level, according to data released Thursday by the National Association of Realtors.Home sales and construction have faltered since last fall, slowing economic growth. A harsh winter, higher buying costs and a limited supply of available homes have discouraged many potential buyers.Mortgage rates still are nearly a full percentage point above record lows reached about a year ago. The increase over the year was driven in part by speculation that the Federal Reserve would reduce its bond purchases, which have helped keep long-term interest rates low. Indeed, the Fed has announced four declines in its monthly bond purchases since December because the economy appears to be steadily healing. But the Fed has no plans to raise its benchmark short-term rate from record lows.Fed Chair Janet Yellen has told Congress that the economy is improving but noted that the job market remains "far from satisfactory" and that inflation is still below the Fed's target rate. She said she expects the Fed's near-zero target for short-term rates to remain appropriate for a "considerable time" after the bond purchases end.To calculate average mortgage rates, Freddie Mac surveys lenders across the country between Monday and Wednesday each week. The average doesn't include extra fees, known as points, which most borrowers must pay to get the lowest rates. One point equals 1 percent of the loan amount.The average fee for a 30-year mortgage was unchanged from a week earlier at 0.6 point. The fee for a 15-year loan declined to 0.5 point from 0.6 point.The average rate on a one-year adjustable-rate loan was steady at 2.43 percent. The average fee slipped to 0.4 point from 0.5 point.The average rate on a five-year adjustable mortgage fell to 2.96 percent from 3.01 percent. The fee held at 0.4 point.
Copyright © 2014 The Associated Press. All rights reserved. This material may not be published, broadcast, rewritten or redistributed.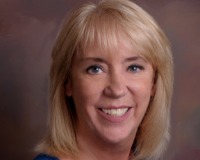 Author:
Kathy Toonder
Phone:
941-544-7270
Dated:
May 23rd 2014
Views:
789
About Kathy: I enjoy walking the warm sandy beaches, swimming and watching the magnificent sunsets on Florida's...