Reasons Why Bradenton Is The Best Place To Live In Florida
In the heart of the Sunshine State, where pristine beaches meet a rich cultural tapestry, lies Bradenton – a city that embodies the essence of the perfect Floridian lifestyle. If you're on the quest for an exceptional place to call home in Florida, your search ends here. Bradenton isn't just a city; it's a thriving community, a coastal haven, and a vibrant hub of culture and opportunities. In this comprehensive guide, we'll unravel the city's captivating history, stroll along its breathtaking beaches, delve into its cultural treasures, and dive into the boundless outdoor adventures it offers. Discover the family-friendly environment that makes it an ideal place to raise children, the affordability that makes dreams of coastal living a reality, and the welcoming community that transforms neighbors into lifelong friends. So, join us on a journey to explore why Bradenton is the best place to live in Florida and so much more!
History and Culture
Bradenton's story is like a thread woven through time, stretching back to the early 19th century. Then, it was just a humble fishing village. Walking through its historic neighborhoods, such as the captivating Old Manatee Village, you can feel the echoes of generations past. Living in a place with such a long history is incredibly exciting. The commitment to preserving its cultural heritage is a testament to the city's pride in its roots, making it a place where history comes alive and traditions are honored.
Bradenton is the Best Place to Live in Florida for Families
If you're looking to raise a family, Bradenton has you covered. The city is renowned for its family-friendly atmosphere, offering top-notch schools and education. Its school districts consistently rank among the best in the state, providing children with a strong foundation for their future. The Bishop Museum of Science and Nature, with its interactive exhibits and planetarium, is just one example of the many family-oriented attractions in this city. The family-friendly environment extends to welcoming neighborhoods and communities. Neighbors create a supportive network that ensures your family feels right at home. So, if you are considering a family move to Bradenton, the main thing you should do is find trusted Bradenton movers to help with the process. With experienced professionals, the transition into this welcoming community becomes a stress-free experience. They handle the logistics, allowing you to focus on exploring Bradenton's family-friendly attractions and settling into your new home.

Caption: Bradenton is the best place to live in Florida, especially for families.Beautiful Beaches
One cannot speak of Bradenton without mentioning its world-class beaches. Bradenton Beach, with its powdery white sands and tranquil turquoise waters, serves as a postcard-perfect backdrop for relaxation and recreation. Whether basking in the warm Florida sun, taking a refreshing dip in the Gulf of Mexico, or trying your hand at exciting water sports, Bradenton's beaches offer an idyllic escape that's second to none.

Caption: If you like gorgeous sun-soaked beaches, then this is the right place for you.Vibrant Arts and Entertainment Scene
Bradenton isn't just a place to soak in the sun but a hub of culture and entertainment. The city boasts an impressive arts scene rivaling larger metropolitan areas. Local theaters, galleries, and cultural events offer a wealth of opportunities to appreciate and immerse yourself in the arts. The Village of the Arts, a neighborhood adorned with art studios and galleries, showcases the city's dedication to nurturing creativity. This provides residents with easy access to artistic expression and cultural experiences.
Outdoor Recreation Opportunities
For outdoor enthusiasts, Bradenton is paradise found. Its numerous parks and nature preserve fully display the city's natural beauty. With its enchanting mangrove tunnels and bird-watching trails, Robinson Preserve beckons nature lovers to explore its serene landscapes. If sports are more your style, you'll discover golf courses, tennis courts, and hiking trails that cater to a wide range of interests. In this city, nature's bounty invites adventure and relaxation in equal measure.
Job Opportunities and Economy
Another reason Bradenton is the best place to live in Florida is its booming job market. The city boasts a diverse economy, encompassing the healthcare and tourism industries. Local businesses thrive, providing ample employment opportunities for residents. Whether you're looking to advance your career or embark on a new professional journey, it offers the resources and support needed to achieve your goals. The city's economy is dynamic and ever-evolving, making it an excellent place to build your future.
Proximity to Major Cities
While Bradenton has a charm of its own, it's also conveniently located near major cities like Tampa and Sarasota. This strategic location offers residents easy access to big-city amenities, including shopping and dining. It's the best of both worlds: the tranquility of Bradenton and the excitement of nearby metropolitan areas. Over the years, Best Movers in Florida has observed an interesting trend. Many people choose to move from these major cities to Bradenton due to its serene environment and welcoming community. This shift reflects the growing desire for a balanced lifestyle, where residents can enjoy the peacefulness of the beaches and community spirit, all while having the option to venture into the bustling cities whenever they desire. This location has become a magnet for those seeking the best of both worlds – the charm of a coastal town and the convenience of being near major urban centers.

Caption: Many people choose to move to Bradenton due to its tranquility and proximity to major cities.

In Conclusion
In conclusion, Bradenton is the best place to live in Florida for many reasons. Its history, breathtaking beaches, vibrant arts scene, and boundless outdoor adventures are just a few facets of its multifaceted charm. It's important to note that Bradenton's allure extends to families, thanks to its top-tier schools and welcoming atmosphere. At the same time, its affordable cost of living ensures that residents can truly savor the best that coastal living offers. As we conclude this exploration, we invite you to consider making this vibrant city your home. Bradenton is more than a place; it's a way of life where every day feels like a vacation, and every neighbor feels like family. So, whether you're starting a new chapter or looking to enhance your current one, this city awaits you with open arms.
Meta Description:
Discover why Bradenton is the best place to live in Florida with its stunning beaches, and vibrant community in this comprehensive guide
Keyword:
Bradenton is the best place
Images used:
https://unsplash.com/photos/k_sRKq7nHQM
https://www.pexels.com/photo/blond-baby-with-his-parents-4452209/
https://unsplash.com/photos/uebSCQ5eYKs
https://www.pexels.com/photo/close-up-shot-of-a-sticker-on-a-car-7464677/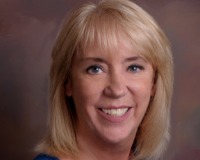 Author:
Kathy Toonder
Phone:
941-544-7270
Dated:
September 17th 2023
Views:
576
About Kathy: I enjoy walking the warm sandy beaches, swimming and watching the magnificent sunsets on Florida's...