Maximizing Home Value Tips For Preparing Your Bradenton Beach Property
Nestled along Florida's pristine coastline, Bradenton Beach properties are rapidly gaining attention. Properties in this picturesque setting hold a significant potential waiting to be realized. As interest in Bradenton Beach locales continues to surge, homeowners have a golden opportunity at their fingertips. Realizing this potential isn't just about recognizing the inherent value. It means taking actionable steps to accentuate its allure. Many potential buyers are looking for a piece of this beachside paradise, and with suitable preparation, your home can stand out in the crowd. By meticulously preparing your Bradenton Beach property, you cater to the growing demand and ensure maximum returns on your investment. The promise of this place is clear; now, it's up to homeowners to harness this momentum and make the most of their prized possession.
Caption: Curb appeal is the most important thing for first impressions.
First Impressions Matter
The initial glimpse of your Bradenton Beach property can make or break a potential sale. A well-maintained façade speaks volumes, suggesting a home that's cared for and cherished. Fresh paint, perhaps in tones reflecting the serene blues of the nearby ocean or the soft beige of beach sands, can breathe life into a tired exterior.
Landscaping, especially for beach properties, can vastly enhance curb appeal. Think native plants that thrive in coastal environments, sandy pathways that evoke beach vibes, and perhaps even a cozy seating area to enjoy those evening sea breezes.

Lastly, let's shine a light on outdoor fixtures. Swap out rusty or outdated lanterns with sleek, contemporary designs. Modern door handles, house numbers, and mailboxes can subtly elevate the overall look. No matter how minute, every detail enhances that vital first impression ensuring your property stands a cut above the rest.
Interior Themes and Décor
Bradenton Beach properties shine brightest when their interiors echo the natural beauty of their surroundings. By capitalizing on the coastal theme, homeowners can craft spaces that resonate with both comfort and the unmistakable charm of the shore. Start with a color palette that mirrors the outdoors: soft blues reminiscent of the sea, gentle whites invoking thoughts of rolling waves, and subtle tans that bring to mind the sun-kissed sand.
Selecting the right colors is just the foundation. The décor choices truly bring out the essence of a beach home. Consider incorporating driftwood art pieces, seashell accents, or even marine-inspired artwork.

Flooring plays its part too. Opt for light wooden floors or sandy-colored tiles to maintain the beach-inspired aura. Throw in some airy, lightweight curtains that dance with the sea breeze, and you have a home that is both elegant and deeply rooted in its beachfront identity.
Caption: When preparing your Bradenton Beach Property make sure you install some upgrades that families with children might find appealing.
Preparing Your Bradenton Beach Property:Upgrades That Boost Property Value
In today's competitive real estate market, incorporating upgrades can dramatically elevate the appeal of a home. Key areas that offer substantial returns on investment are the kitchen and bathroom. Refreshing these spaces with sleek countertops, energy-efficient fixtures, and updated cabinetry can instantly enhance property value and attract a wider pool of potential buyers.
Improving safety can significantly increase the number of potential buyers, especially those with families. Some of the home renovation ideas that appeal to families include sturdy fencing around the property and creating secure play areas for children. Advanced home security systems, from surveillance cameras to smart door locks, instill a sense of security and peace of mind. Lastly, the modern homeowner is often tech-savvy, seeking homes that cater to their connected lives. Consider introducing smart home features like automated lighting or thermostat controls. Every upgrade should echo the needs of today's buyers, solidifying your property as a top choice.
Caption: With a regular home inspection, you'll avoid costly repairs or similar troubles.
Addressing Maintenance
Despite their spectacular location, Bradenton Beach properties face their own set of environmental challenges. Prioritizing maintenance is one of the things a seller must do to make the sale easier. It's non-negotiable. Roofing and foundations, for example, form the backbone of your home's integrity. Regular inspections protect you from costly repairs, safeguarding the home's structure and market value.
In coastal regions, mold and moisture are persistent concerns. Regular checks can pinpoint potential problems before they escalate. A moisture-free home means a healthy living environment. It also reassures potential buyers about the property's upkeep.
Lastly, the salty sea breezes, though refreshing, accelerate wear and tear on external surfaces. Quality paints, sealants, and weather-resistant materials are crucial to combat this. These preventative measures help preserve the property's charm and durability and make it appealing to buyers.
Simplifying Spaces for a Universal Appeal
Selling a property is as much about psychology as it is about aesthetics. The sight of clutter can subconsciously signal chaos to potential buyers, impacting their perception of home value. Clearing out seasonal items, rarely used kitchenware, and excess furniture not only declutters but also emphasizes the functional aspects of a home. If you struggle to decide what to keep, consider this: if you didn't use it in the past year, it is likely time to part ways.
What Verified Movers have noticed is that putting accumulated items in off-site storage or considering a donation is a great way to declutter. Their research consistently shows the positive impact of simplified spaces on potential buyers.
But be careful to strike a balance. A home should not feel sterile. Instead, aim for the sweet spot between a comfortable, lived-in home and an elegant showroom.

Showcasing the View
The breathtaking view Bradenton Beach property offers is one of its undeniable draws. Ensuring your windows shine is the first step in framing this picturesque scene. The crystal-clear glass acts like a lens, allowing potential buyers to marvel at the expansive vistas without distraction. Any obstructions, like overgrown foliage or misplaced outdoor furniture, should be promptly addressed to enhance the visual experience.
Transitioning to outdoor spaces, meticulous patio, balcony, or terrace arrangements significantly amplify this asset. Opt for sleek furniture and minimalist designs to avoid overshadowing the natural beauty outside. Highlighting the view during property tours can be a game-changer. It's not just a view; it's a lifestyle statement.

Targeting the Right Audience
Successfully selling and preparing your Bradenton Beach property hinges on reaching the right audience with effective marketing. High-quality photographs are paramount. They showcase the property's aesthetic and evoke the lifestyle potential of living there. Complementing these images with virtual tours can further engage remote buyers, offering them an immersive experience from the comfort of their homes.
Local listings have a dedicated audience familiar with the Bradenton Beach allure. Supplementing this with listings on specialized beach property platforms increases visibility among those specifically hunting for coastal homes.
Finally, while images draw attention, engaging descriptions seal the deal. Highlighting perks, such as proximity to renowned beach spots or local amenities, helps potential buyers envision their life in that property. Each marketing effort should resonate with the aspirations and desires of the target audience, ensuring your property gets the spotlight it truly deserves.
Conclusion
Its allure isundeniable, so start preparing your Bradenton Beach property. With its prime location and potential, homeowners stand on the threshold of an exciting opportunity. Prioritizing actions such as decluttering, focusing on the right upgrades, and implementing targeted marketing strategies, will maximize its value.
Meta Description: With these expert tips in our guide, from curb appeal to staging, learn how preparing your Bradenton Beach property can maximize its value.
Focus Keyphrase:Preparing Your Bradenton Beach Property
Photos used:
https://www.pexels.com/photo/brown-wooden-dock-1450348/
https://www.pexels.com/photo/photo-of-house-near-beach-2468773/
https://www.pexels.com/photo/woman-and-three-children-playing-water-1231365/
https://www.pexels.com/photo/man-in-yellow-safety-reflective-vest-with-hard-hat-doing-house-inspection-8293667/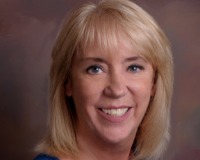 Author:
Kathy Toonder
Phone:
941-544-7270
Dated:
August 29th 2023
Views:
673
About Kathy: I enjoy walking the warm sandy beaches, swimming and watching the magnificent sunsets on Florida's...