Living In Cortez Florida Embracing History And Coastal Living
Living in Cortez, Florida, is a remarkable experience, where coastal charm meets a rich tapestry of history. Nestled on the Gulf Coast, this historic fishing village epitomizes Floridian life. To bring this charming place closer to you and perhaps even inspire you to move there, we've consulted our friends, experts in Florida real estate, and here's everything you need to know about Cortez.
The Alluring Gem of the South: Florida
Florida, often called the Sunshine State, isn't just a place—it's a lifestyle. As one of the most popular states in the U.S., Florida is known for its endless beaches, vibrant cities, and unique blend of cultures. Also, did you know that Florida has over 8,000 miles of coastline? With warm weather year-round, a thriving job market, and an array of outdoor activities, it's no wonder people worldwide are drawn to this tropical paradise.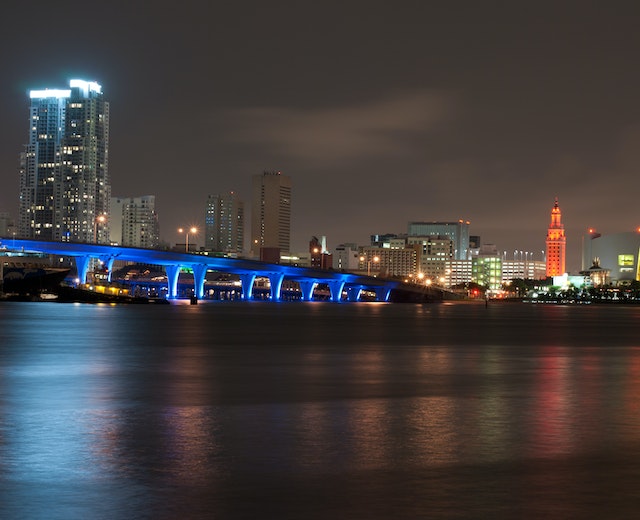 Caption: Beyond the bustling allure of big cities like Miami, Florida offers hidden gems rich in history and local charm.
But one hidden gem in Florida offers a unique blend of historical allure and coastal living: Cortez. So let's learn more about what living in Cortez, Florida, is all about!

Relocating to the Sunshine State
When people decide to relocate to the Sunshine State, the idea of coastal living often tops the list of attractions. Moving to Florida and hiring movers is more than a logistical step; it's a lifestyle change. Cortez stands out as a destination that offers a unique blend of the old and new.

Here, you can find modern amenities nestled among historical buildings. Real estate options range from traditional cottages to luxurious waterfront properties. The welcoming community, local schools, and low crime rate add to the appeal, making it a sought-after place for relocation. On top of that, with plenty of reliable and friendly movers out there, the moving process itself will also be a breeze.

A Stroll through History
Living in Cortez, Florida, transports you into a time when fishing villages were the heartbeat of coastal life. The town's history goes back to the late 19th century, with the establishment of the historic Cortez Fishing Village. Here, you'll find quaint houses and different types of properties, old fish markets, and maritime museums that preserve the village's heritage.
Walking through the streets, you'll encounter old-fashioned wooden piers, locally owned shops selling traditional crafts, and seafood restaurants that have stood the test of time. Residents are proud of their history and often share stories of generations past. Guided tours are available to those who want to delve deeper into Cortez's rich past, including its fishing industry's transformation. It's not merely a visit to history; it's an immersion in a way of life that continues to thrive.

Embracing the Coastal Lifestyle
Cortez's location on the Gulf Coast allows residents and visitors alike to embrace the coastal lifestyle in all its splendor. The shoreline offers pristine beaches, perfect for sunbathing, swimming, and beachcombing. Locals enjoy sailing and fishing, with numerous charter services offering trips into the Gulf's fertile waters. Kayaking and paddleboarding are popular activities facilitated by calm bays and inlets.
Nearby, Anna Maria Island offers more beach options, each with a unique charm. Fresh seafood is readily available, caught by local fishermen, and served in the village's eateries. From dolphin watching to simply enjoying the sea breeze on a coastal walk, the ocean is a constant companion and enriches the lives of those in Cortez.
A Haven for Art and Culture
Cortez's vibrant art and cultural scene contribute significantly to this coastal village's charm. The community hosts various festivals throughout the year, like the Cortez Fishing Festival, celebrating its maritime heritage through art, music, and food. Local galleries exhibit works from artists inspired by the coastal landscape. Musicians perform live at venues around the town, often featuring traditional Floridian styles.
Caption: Living in Cortez, Florida, means being part of a haven for art and culture, where creativity thrives and inspires.
Educational workshops and artistic classes are accessible to those interested in enhancing their creative skills. Art walks and studio tours offer glimpses into the creative processes of the area's artists. Cortez's art and culture scene is not just a showcase but a living, breathing part of the community that encourages participation and exploration.
An Ecological Paradise
Cortez's natural beauty and surroundings are a remarkable feature of life here. Several protected parks and reserves host diverse flora and fauna, including the nearby Robinson Preserve with its walking trails, kayak launches, and bird-watching platforms. Leffis Key offers boardwalks that meander through mangroves, providing opportunities to spot marine life.
Cortez's commitment to environmental conservation is evident in community-led initiatives that protect local ecosystems. Guided eco-tours are available for those interested in learning more about the area's environmental efforts. Whether you're a casual nature lover or a dedicated environmentalist, Cortez offers various ways to connect with the natural world.
A Friendly Community
The team from Spyder Moving that helped hundreds of people relocate to Cortez suggests that camaraderie sets this charming place apart from other Florida gems. Community bonds are strong in Cortez, reflecting the close-knit relationships among its residents. Neighbors know each other by name, engage in community events, and actively participate in local governance. Various organizations and clubs provide opportunities for social interaction and community service.
Local markets and eateries promote a culture of supporting small businesses, fostering a sense of shared growth and success. Seasonal gatherings, town meetings, and regular community events tightly bind the social fabric. Cortez's residents' warm and welcoming nature turns newcomers into friends, enhancing the village's reputation as a place where community isn't just a concept but a lived experience.

The Culinary Delights
The culinary scene in Cortez is a direct reflection of its maritime heritage. Living here means indulging in seafood that's as fresh as it gets. Local restaurants offer everything from casual fish tacos to gourmet seafood platters. Fish markets and seafood festivals, like the Cortez Stone Crab Festival, allow residents to take fresh catches home. Traditional recipes handed down through generations continue to be cherished, with modern twists adding to the culinary diversity.
Caption: Cortez's seafood and culinary scene is a vibrant blend of tradition and innovation, reflecting the town's coastal heritage.
Even non-seafood lovers can find various dining options that cater to different tastes. Culinary tours are available for those who wish to explore Cortez's food culture in depth. The fusion of flavors, commitment to local produce, and innovative culinary techniques make dining in Cortez a gastronomic delight.
Embracing a New Chapter: Cortez Awaits
Cortez is more than a destination; it's a lifestyle. From its historical charm to its coastal beauty, every aspect of living here invites you to embrace a new chapter of life. So start work with a local real estate expert and look for your new home here! Trust us. Once you feel how living in Cortez, Florida is, you will never want to return to your old home.

Meta Description:
Discover the charm of living in Cortez, Florida, as we explore the coastal lifestyle, rich history, and unique experiences that await you.

Photos used:
https://www.pexels.com/photo/silhouette-of-person-on-seashore-during-golden-hour-1124528/
https://www.pexels.com/photo/bridge-and-urban-city-at-nighttime-421654/
https://unsplash.com/photos/pAWY7xrsLwc
https://unsplash.com/photos/N6BTNbaKZMo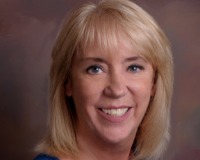 Author:
Kathy Toonder
Phone:
941-544-7270
Dated:
August 7th 2023
Views:
759
About Kathy: I enjoy walking the warm sandy beaches, swimming and watching the magnificent sunsets on Florida's...