7 FamilyFriendly Activities You Should Try In Sarasota FL
Alt: Consider these 7 family-friendly activities you should try in Sarasota, FL.
Whether you're planning a summer holiday or looking for a place to relocate, Florida should be at the top of your list. The sunny weather and countless beaches make it a highly sought-after destination. And if you have kids, you should know that Sarasota, FL is one of the best cities for families with many family-oriented opportunities. This place offers so much variety that parents and kids could never get bored. With this in mind, here are seven family-friendly activities you should try in Sarasota, FL.
No. 1 Explore the beaches in Sarasota, FL
One of the most excellent seven family-friendly activities you should try in Sarasota, FL is exploring the fantastic beaches. After all, this is one of the top reasons why people move to Florida from all over the world. Kids and parents alike enjoy the white sand beaches and sparkling turquoise water. So, grab all your beach gear and head for the water. And if you're wondering where to start, your first option should be Siesta Beach. Why? Because this is considered one of the best beaches in America. However, opt for Lido Beach if you prefer a less crowded location.
Caption: Exploring the beautiful beaches is considered one of the top family-friendly activities you should try in Sarasota, FL.
Alt: Kids playing on the beach with various toys.
No. 2 One of the top7 family-friendly activities you should try in Sarasota, FL is water sports
To take a small break from the beach, you should take your kids kayaking through the mangrove tunnels in Sarasota. This is a fun and unique experience that all family members will enjoy. You can get a guided tour or rent a kayak or a paddleboat to explore on your own. And while doing some exercise, you'll also have a chance to see part of the Florida ecosystem. Here you can spot fiddler crabs, dolphins, and manatees.
If your family is also a fan of watching water sports competitions, you're in luck. See the Sarasota Ski-A-Rees Water Ski Show for an unforgettable experience. The Ski-A-Rees organization was founded in 1957, and ever since then, its water skiing shows have become a local tradition.
No. 3 Enjoy the nature
In Sarasota, FL, you can enjoy nature fully by hiking through its many parks. But whatever you do, don't miss Myakka River State Park. Here, you can see alligators and observe nature from the treetops on the Myakka Canopy Walkway. You can also go horseback riding and bird watching. And additionally, there is an elaborate junior ranger program where kids learn about their natural surroundings while enjoying fun activities.
No. 4 Explore the marine life
One of the top family attractions in Sarasota is the Mote Marine Laboratory and Aquarium. This place is fun and educational, so you shouldn't miss it. Here, you can see over 100 marine species. And these include manatees, seahorses, octopuses, and corals. However, the main attraction of this place is the giant water tank filled with sharks. You can watch the trainers feed them and learn about how they train them.
Caption: Take your family to the Mote Marine Laboratory and Aquarium to see sharks, manatees, and other marine species.
Alt: Two manatees swimming in the water.
No. 5 Go see the gardens
Apart from the variety of parks, you can also take your family to visit Sarasota's impressive gardens. Go to Jungle Garden, where your kids can feed the flamingoes and discover over 200 species of local and exotic species. Plus, they have some great animal shows.
Then, head to Marie Selby Botanical Gardens, included in the National Register of Historic Places. Here, your family can enjoy the oasis of plants and flowers. And kids will particularly appreciate the adventure trails, canopy walkway, and caves of the Children's Rainforest Garden.
No. 6 Learn about the history of the circus
One of the first things you should know about Sarasota, FL is that it's nicknamed Circus City. And the main reason for this is that it was home to the "King of the American Circus", John Ringling, and his wife, Mable. Nowadays, their large estate is known as The Ringling campus, which includes the Museum of Art, the Tibbals Learning Center, and the Circus Museum. The latter is one of the top attractions for kids because it features circus props and performance clothing. Furthermore, Sarasota is also home to the Circus Arts Conservatory, and you can see some of their shows throughout the year.
Caption: Learn about the history of the circus at the Ringling campus in Sarasota, FL.
Alt: A ringmaster standing on a chair and addressing the audience.
No. 7 Enjoy some delicious food
After all that exercise and visiting, your family should also enjoy a great meal. And Sarasota does not disappoint in this department either. You can have some delicious seafood, shrimp po'boy, or a fish sandwich. And don't worry, if your kids don't like fish, you have a wide variety of pizza and pasta at your disposal. As for dessert, you should try out some of the top-notch donuts and ice cream flavors.
Do you want to relocate?
As you've seen, Sarasota is one of the best places for families in FL, offering some great family-friendly activities. And this is only a brief selection. In other words, you don't need to worry about your kids getting bored here. However, besides leisure activities, your kids' education is also a top priority if you want to relocate. So, you should know that Sarasota is perfect for this due to its top-rated public and private schools.
Indeed, if you're planning on relocating, you also have to consider the family's adults. But not to worry, this place also offers a variety of activities for parents. So, you can take a night off and enjoy some of the endless cultural events and the lively social scene.
Furthermore, Sarasota is also one of the top places to retire in Florida if you're the type who likes to plan for the future. And two of the main reasons for this are the reasonable housing costs and the lack of state income tax. So, once your kids grow up and move out, you can relax and enjoy the sandy beaches in this sunny paradise.
Final thoughts
As you can see, the turquoise water and white sand beaches are just two of the countless attractions Sarasota, Fl offers. This is the perfect holiday and relocation destination with so many family-friendly activities. So, don't hesitate and start planning. And remember that apart from these seven family-friendly activities you should try in Sarasota, Fl, there are many more to choose from. This place also provides kids educational opportunities and retirement opportunities for parents.
Meta description: Are you planning a family trip or a relocation to Florida? Here are 7 family-friendly activities you should try in Sarasota, Fl.
Images used:
https://unsplash.com/photos/NtcK1hX7CkQ
https://www.pexels.com/photo/young-girl-putting-sunscreen-on-a-boy-8925992/
https://unsplash.com/photos/8EXZXZrj3Tw
https://unsplash.com/photos/9bNmhMKQM1Q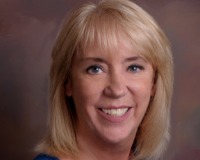 Author:
Kathy Toonder
Phone:
941-544-7270
Dated:
July 1st 2022
Views:
627
About Kathy: I enjoy walking the warm sandy beaches, swimming and watching the magnificent sunsets on Florida's...